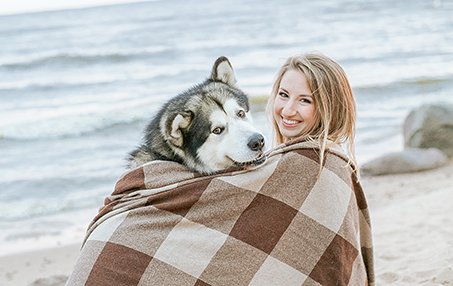 Wellness Care
Preventative care is your pet's first line of defense. Annual exams help prevent, diagnose and treat disease in its early stages, often before any noticeable symptoms begin. The earlier treatment starts, the more effective it is, saving your pet from unnecessary pain and suffering.
We recommend a physical exam at least once a year for adult pets. Our nose-to-tail exams give us a good picture of your pet's overall health and alert us to any changes that might have occurred since your pet's last visit.
If you've recently adopted or purchased a pet, we encourage you to book an appointment for a first examination as soon as possible. Young animals are vulnerable to illness, and an exam will allow us to make sure they have the vaccinations they need, reassure you of their health, and give us a starting point for their medical records.