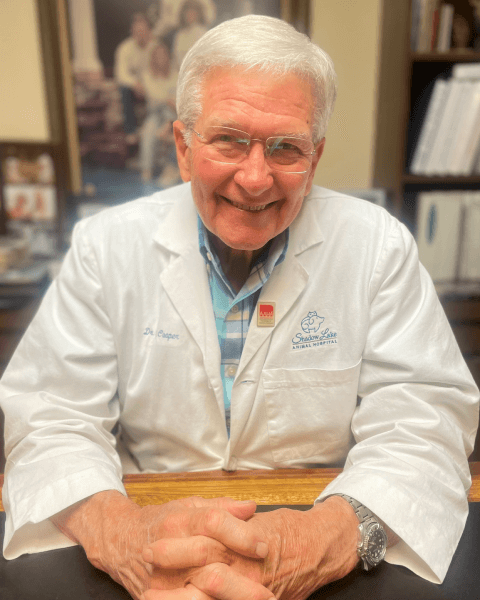 Jeffery M. Cooper, DVM
Veterinarian
Dr. Cooper welcomes client and patient contact and the challenges of diagnostic medicine in his job. He has been a veterinarian for more than 45 years.
In his free time, he enjoys exercise, training Labrador retrievers, fishing, Bible study, and spending time with his wife now that his children are becoming responsible adults. A lifelong animal lover, his pets include Labrador retrievers, Jack Russell terriers, and cats.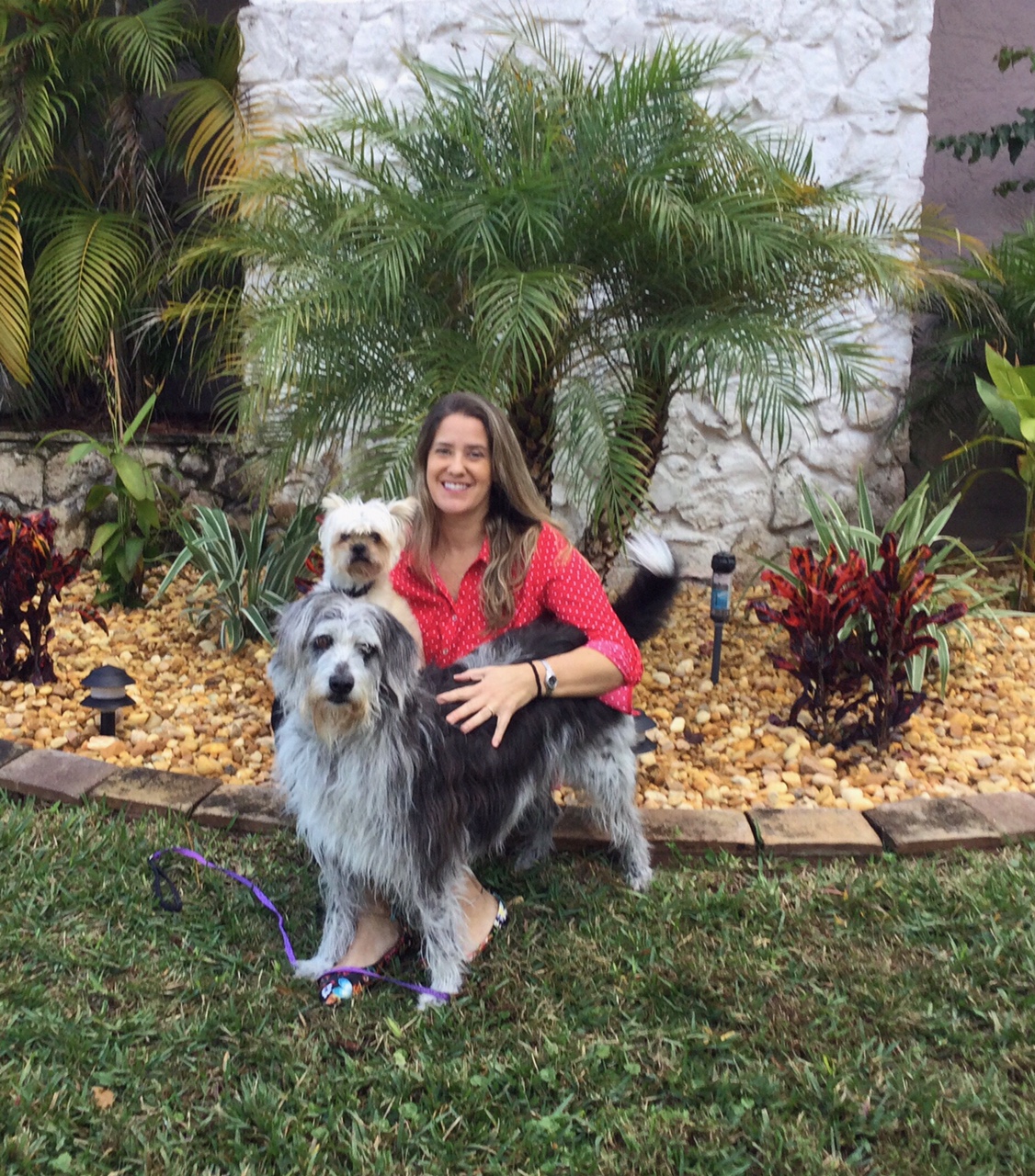 Kristin Kultgen Dominguez, DVM
Dr. Kristin has always had a deep connection and love for animals. Growing up in Random Lake, WI, she cared for her childhood dog (a miniature Schnauzer) and an American Saddlebred horse! At the ripe age of five, she committed to becoming a veterinarian. 
A graduate of the University of Wisconsin, Dr. Kristin has worked as both an equine-only veterinarian and a mixed and small animal veterinarian since her career began in 2006. Her passions include educating clients and providing compassionate care. She is also certified in Fear Free techniques!
At home, Dr. Kristin and her family have small and large breed dogs, cats, a rabbit, and several different birds and chickens. She is still looking for her next equine companion. Dr. Kristin enjoys relaxing with her husband and two adventure-seeking daughters in her free time, as well as cherishing time spent outside. She often feels her best when she makes time for outdoor activities such as horseback riding, gardening, kayaking, or playing with her family's menagerie of pets.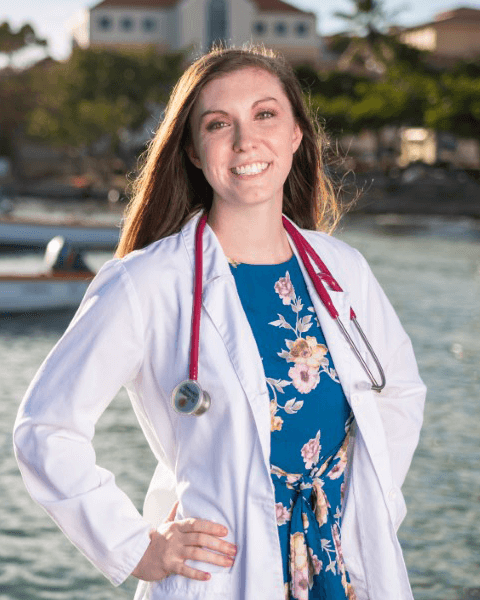 Lauren Rawlins, DVM
Dr. Rawlins grew up in Flagler County, FL, with a dog, cats, hamsters, and rabbits. She also raised goats through FFA and always wanted to become a veterinarian. She majored in zoology and minored in wildlife ecology and conservation at the University of Florida, then worked as a technician at a small animal hospital for a year and a half. She received her DVM from St. George's University School of Veterinary Medicine in Grenada, followed by clinical training at the University of Minnesota. She is currently becoming acupuncture certified through Chi University.
Dr. Rawlins enjoys teaching and communicating with clients about their pets, as well as creating relationships with her patients and clients. She also enjoys practicing preventative medicine.
She and her husband, Brandan, share their home with a beagle named Bo, a pothound (an island street dog from Grenada) named Louise, and cats Fenwick, Madeline, Arthas, and Pumpkin. In her free time, Dr. Rawlins enjoys dancing, musical theater, eating ice cream, and traveling.
Lynne
Office Manager
Lynne says her co-workers, clients, and pets make her job great! There is always something new and interesting happening every day, so no day is ever the same. She has been in the veterinary field for over 41 years, but animals have always been a part of her life.
Although her four-legged children keep her busy, in her free time she enjoys working with her chickens, gardening, and spending time with her family.
Laura
Veterinary Technician & Exam Room Assistant
Laura has been working in the veterinary field since 2003. She graduated from Animal Behavior College in 2002 and is a certified dog trainer. Her love for animals started as a little girl helping her mom train dogs. Laura loves working with the Shadow Lake Animal Hospital family and helping animals.
Her free time is spent with her furry/non-furry family. Laura also enjoys exercising, laying on the beach, and making people happy.
Teryn
Veterinary Technician & Exam Room Assistant
Teryn enjoys meeting healthy pets for wellness exams as well as helping sick animals feel better. She is a certified veterinary technician who has been working with animals for over 15 years.
When not at work, she enjoys spending time with her husband, stepson and fur-kids. She loves hiking, mountain biking, and spending time at the beach. Her fur-family members include a Frenchie named Calvin and a lab/pit mix named Charlie.
Donna
Receptionist
Donna loves greeting people and their fur babies! She has been working with animals for over 17 years.
She loves doing crafts and going to flea markets, while her dachshund Brandy loves having her belly rubbed!
Sara
Receptionist
Sara has 29 years of experience in the veterinary field as both a technician and a receptionist.
When not at work, Sara enjoys photography, exploring, and spending time with her husband and family, including Rascal the dog and Tom the cat.
Rosie
Receptionist
Rosie has more than 20 years of experience in the veterinary field. She enjoys greeting and meeting pets and their owners, making both feel comfortable. Rosie is "mostly" retired and loves spending time with her husband, family and Lexie.
Amanda
Technician/Receptionist
Amanda has over 20 years of experience in the veterinary field. She loves meeting new furry friends.
She enjoys spending her free time with her family at the pool or beach.